Wren Homes est. 2005
Build | Remodel
Wren Homes owners, Shawn and Dana Wren, are a husband-and-wife team of construction professionals who believe every house built should feel like home. Shawn has been in construction since 1991, and self-employed since 1998. His work has predominantly been in residential construction, although he has extensive history in commercial and investment properties as well. Dana is instrumental in managing the day-to-day operations of Wren Homes.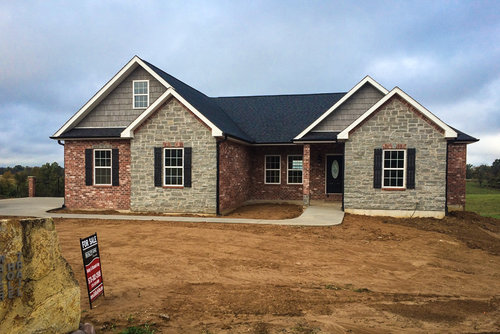 Build
FROM START TO FINISH.
Choose one of our many pre-made plans, bring a plan of your own, or sit down with our design partners who works with you to create the home of your dreams. Once that's over, we take your plan – along with your vision – and turn it into reality! From choosing the best location and site layout, to foundation and the ever-important final details that add charm and character to a home, Wren Homes is there for you–actively involved and invested in making every house a home.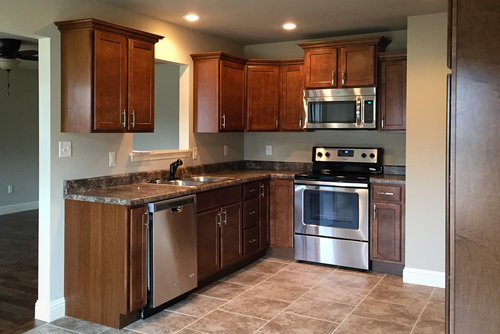 Remodel
BRING NEW LIFE TO YOUR HOME.
All homes require maintenance in order to maintain their appearance.
Whether it's a new roof, interior / exterior painting, flooring, new room addition, kitchen / bath remodel, garage add-on, or an entire home renovation, Wren Homes will work hand-in-hand with homeowners, suppliers, and contractors to deliver quality remodels at affordable pricing. We help turn your remodeling vision into a reality!
We take great pride in our work
Offered below are a few photos of some of our favorite home builds. Click on a thumbnail below to view a larger image.
Wren Homes homeowners enjoy the best of Southeast Missouri.
Following the curve of the Mississippi River, Missouri's southeast boot-heel region is truly a nature lover's paradise. Throughout the region, residents and visitors alike enjoy exploring caves, river floating, hiking, and many other outdoor activities. The rugged terrain is home to great sites such as the St. Francois Mountains (the oldest mountain range in America), Elephant Rocks State Park, and Johnson Shut-Ins. These adventurous locations attract thousands of tourists throughout the year. The unique geography of the 13-county southeast region is also known for its rich alluvial soil, and is known to produce more than 25% of the state's entire agricultural output. With five port facilities, seven major highways, Class 1 rail systems, and a regional airport, Southeast Missouri is a major transportation hub for area businesses. And with great educational institutions such as Southeast Missouri State University in Cape Girardeau and Mineral Area College in Park Hills, southeast Missouri is able to provide the talent and know-how needed to sustain growing companies. With low business cost, low taxes, low cost of living, and plentiful jobs, southeast Missouri is a great place to build a family home or vacation getaway.
CHECK OUT SOME OF THE AREAS WHERE WREN HOMES BUILDS.
Mississippi Landing
Greystone Ridge
Touchdown Estates
Warren Place
Dalhousie
Saver Farms
Jackson Ridge
Arbor Trails
Bent Creek
Klaus Park
Indian Springs
Forest Meadows
Ashland Court
Saddlebrook Ridge
Grandview Acres
Willow Heights